Tourist Sites in Bucay Abra
What to see and visit around the Municipality of Bucay
Bucay was an important outpost during Spanish times and became the first Capital of Abra from 1846 to 1861, before the administration was transferred to Bangued.
Today, Bucay is a quiet provincial town with a rich history and heritage just waiting to be discovered.
Listed below are some of its most popular tourism sites, where you can enjoy on your visit here.
 Tourist Sites in Bucay, Abra
Tourist Sites in 
Bucay 
Town
St Narcissus, Bucay
The centuries-old Catholic church stands at one corner of the Plaza, next to the ruins of the convent. The Church was rebuilt around 1900 when it was  moved from its original position on todays basketball court on the plaza. There were instructions that as much of the old structure should be used when reconstruction was carried out. 
A smaller church had to be built due to unstable ground at the rear end.
Casa Real

, Bucay

Casa Real in Bucay today is a monumental arch, complete with columns and capitals, topped by the insignia and crown of the Kingdom of Spain. Built of stone and mortar covered by bricks, it was the gate to a long-gone military fort high on a cliff above the Abra River on the eastern confines of the town. The fort had to do with the creation of Abra in 1846 as a province segregated from the Ilocos with Bucay as its capital.
From Jose Perdigon – Casa Real de Bucay 1st Capital of Abra
Municipal Hall

, Bucay

 Bucay is a typical Spanish designed town. Set up around a central plaza with the Municipal Hall, Church and School on each side. On a rear wall you can still see part of the red brick building. 
The Tourism Office is now situated in the 2019 built replica of the Casa Real arch.
 Ancestral Houses

, Bucay

Stroll around the grid layout streets of Bucay and see the numerous Ancestral houses that still remain standing. There are some on the street leading to the Casa Real.
Gabaldon Building

, Bucay C

entral School

Built in 1914 this American built school room is an important Heritage Property of the town. The Americans built many similar designs all over the country during their Colonial years in the Philippines.
Tourist Sites in 
Bucay 
Municipality
Kabitnongan Falls, Sitio Al-Aludig, Layugan
These multi level seasonal falls are a short 20 minute hike from the road. There are numerous pools for bathing. Open only during rainy season.
Borokibok Resort, Brgy San Miguel
Borokibok Spring Resort is an ideal place for family picnics and gatherings. Swim and keep cool in its pools of fresh, clear water.
The resort is owned by the local government  and is located at Brgy San Miguel. 
Layugan Gardens (10,000 Tulips)
Ride a tricycle from Poblacion to Layugan Gardens. Wander over the hillock with its 10,000 colourful artificial tulips. It is attractive in the day and more so at night when the LED flowers are lit up in their different colors – red, white, blue, yellow, and pink.
A Selfie-takers Dream Destination !!!!!!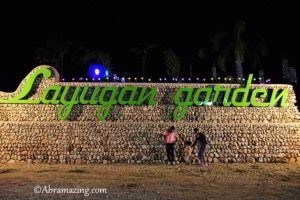 Banglolao Viewdeck
Banglolao Viewdeck is along the Bucay-Manabo road a few kilometres out of town. Stop here to enjoy some wonderful views over the wide Abra River. Of course there is also an "I ♥ Banglolao" sign too, so you will not miss it.
Bucay Welcome Arch
On the road to Bucay from Penarrubia, stop here for a photo op. There is also a Hollywood style  "BUCAY, ABRA" in huge letters on one side which is popular as a Selfie spot.
Bucay/Tayum Spanish Border Marker 
 A red brick monolith marking the border of Bucay and Tayum stands beside the road. One of the few remaining structures left from Spanish times. 
The marker needs some restoration as it is slowly decaying and being forgotten.
Roces Cave, Barangay Pakiling
Roces Cave is for the more adventurous tourist. The cave is named after the former Sec. Roces of the Department of Education. The cave has a wide cavern-like opening and is located in Brgy Pakiling  just over 2 km south of Poblacion along the road to Layugan.
Travel time is about 10 minutes and a short hike of 15 to 25 minutes to reach the cave.
There are also a couple of other caves in Brgy Callao worth visiting.
There are a few eateries around the centre of Poblacion serving the usual filipino dishes.
Neeyah's Zoar Place in Poblacion and a short walk along the road to Bangued and opposite the Cristina B. Gonzales Memorial High School, is a food court style with a self service counter.
Kubo Ni Zek, in Poblacion and near the Petron Station, serves good affordable food for a more relaxed eating environment.
How to Travel to Bucay

There are tricycles and jeepneys plying the route to Bucay from Bangued.
By Tricycle
Max 3 pax per tricycle P50 per head or P150 for special during daylight hours. There is a fare surplus of between 50% to 100% for "after dark" so be sure to agree the fare with the driver before starting your journey.
Terminals (Bangued)
1. Shell Gas Station, Barikir
2. Leave from the Vacant lot across Caltex Gas Station in front of Fairway Merchandising.
Return to Bangued
Bucay Terminal – in front of JA Construction Supply beside Petron Gas Station

By Jeepney
There are no jeepneys solely for Bucay now. If you wish to travel by jeepney you will need to take a jeepney going to Manabo or Luba/Tubo.  Priority is given to passengers travelling farther than Bucay so best to take a tricycle.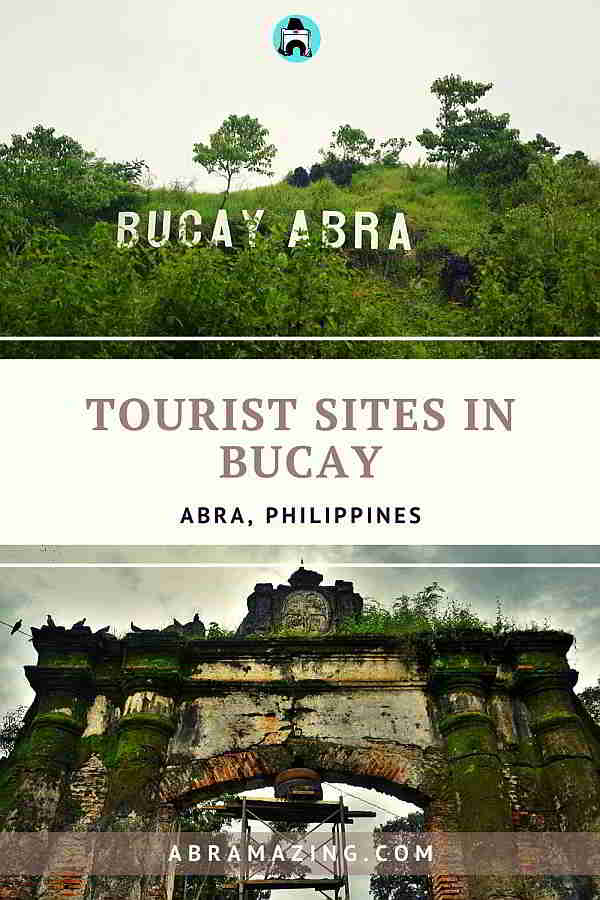 Did you like "Tourist Sites in Bucay, Abra" ?  If so then please share this page with your friends.
Leave a comment below to let us know what you liked best. 
Thankyou for sharing 🙂
Please Note – All blog post photos on Abramazing.com are of a lower quality to enable faster loading and save you data. If you would like to buy or license higher quality copies of any of the photographs you can email us at abramazing.ph@gmail.com
All photographs and content on this website remain the property of Abramazing.com. Images may not be downloaded, copied, reproduced or used in any way without prior written consent.
Print purchases entitle the purchaser to the ownership of the image but not to the copyrights of the image which still remain with Abramazing.com even after purchase.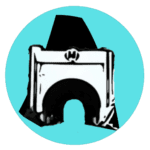 Follow Abramazing on Social Media for more Culture, Heritage, Food and Travel around Abra.
Affiliate Disclaimer: Links on this website may be affiliate links that could result in us receiving compensation when you purchase a product or service from that link. You do not pay any extra fees for these items. This helps us to keep this website going. Thank you for your support.
Disclaimer | Privacy Policy | All Rights Reserved