Taste of Abra: Abal-abal
Exotic Food
Insects have been eaten by humans for tens of thousands of years, in many parts of the world. More than 2000 insect species have been documented to be edible.
In Abra, insects have an important place as traditional food – from Abuos or ant eggs, eaten with a bowl of steaming rice – to the more popular Abalin or beetle larvae, enjoyed with a bottle of San Mig.
Then, there's Abal-abal (Ilokano) or June Beetle. It's what we call Salagubang in Tagalog.
Catching Abal-abal : A Community Tradition
Abal-abal or June beetle, also called May beetle or June bug, a genus of nearly 300 species of beetles belonging to the widely distributed plant-eating subfamily Melolonthinae. 
These red-brown beetles commonly appear from the soft sandy soil of the river banks at dusk, during the onset of the rainy season, usually in May. It is during this time when the neighbourhood living close to the flood plains will all be walking down by the river just before the sun sets, armed with the leaves of the plant Biday, or the bark of Manzanita as 'pampaangot' (beetles are attracted to their smell) and a container, ready for when the abal-abal come out. 
One may conclude that what makes Abal-abal popular isn't only its rich flavour when cooked but the fun one experiences in catching them. 
The walk down the flood plains is an adventure in itself. Crossing a shallow stream while the sun is setting is one treat. Then while you wait, you talk to friends who happened to be there as well, while the sky is exploding in wonderful tones of orange around you and flocks of birds flying above you.
When the time comes, you set your 'pampaangot' on a reed grass, wait for them to fly around it, and grab them one by one with your bare hands. There is one reminder for first-timers: don't ever smell the 'pampaangot' if you don't want the beetles to go for your face. The frenzy lasts for about ten minutes, torch lights flashing, and beetles buzzing everywhere. Then you count how many you've got!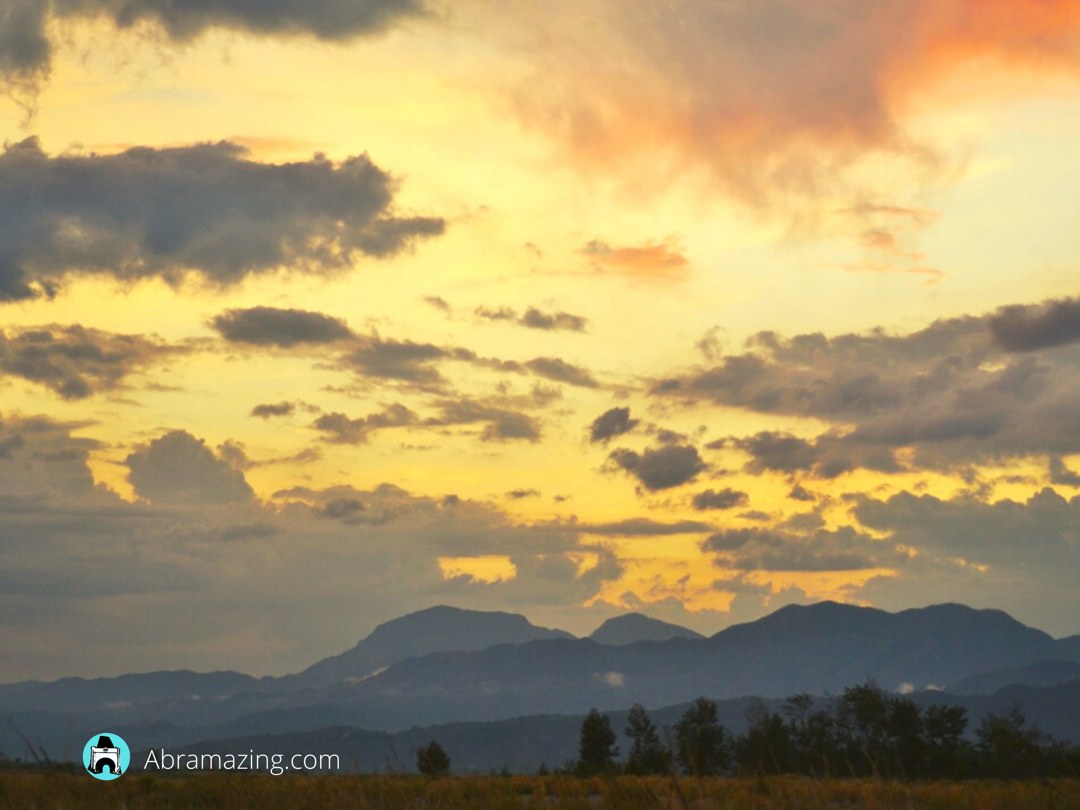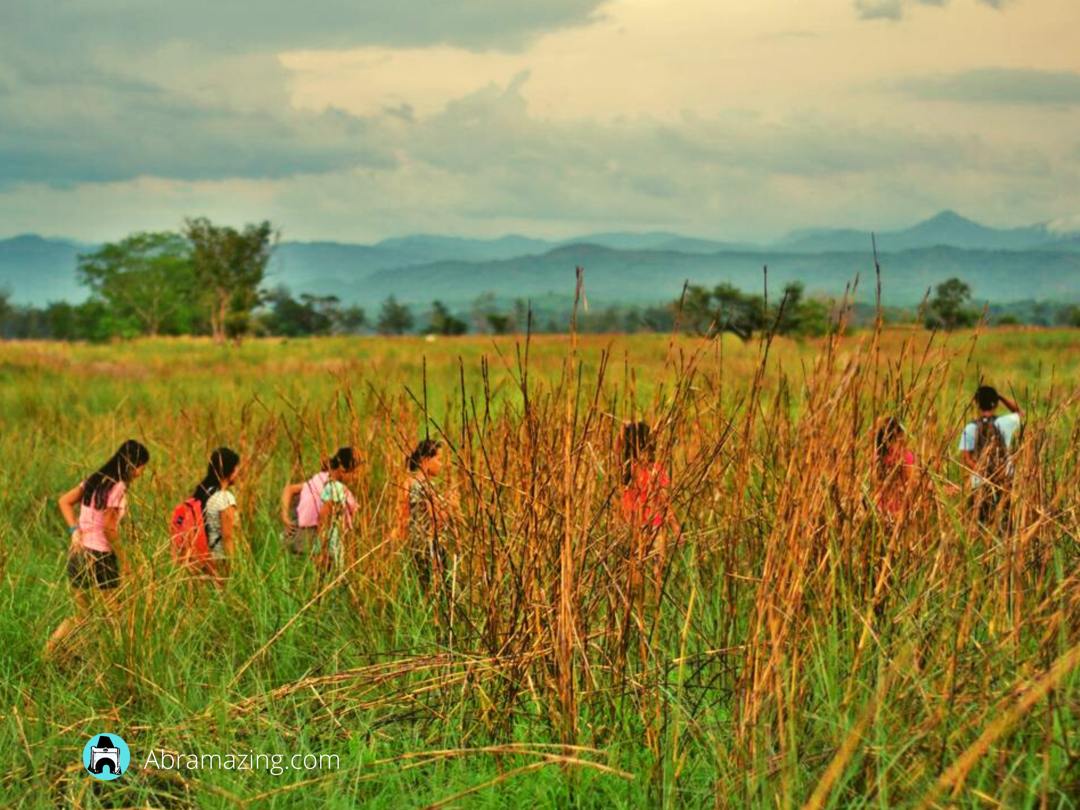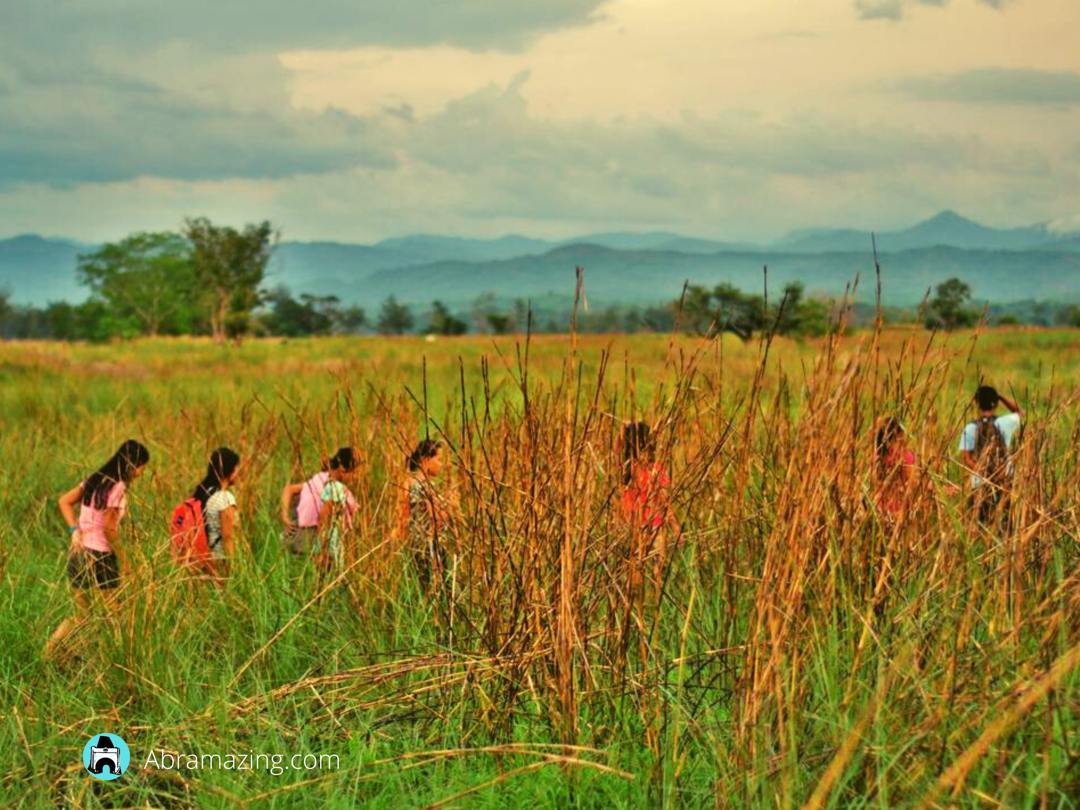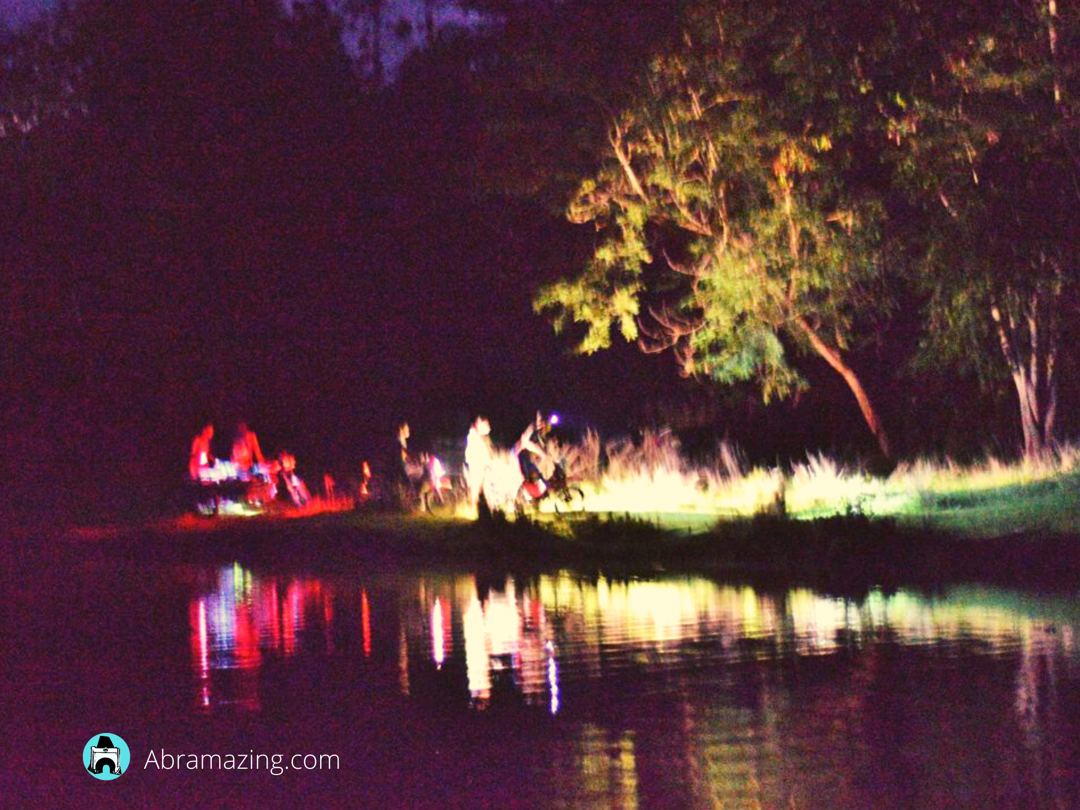 Why Eat Abal-abal?
Overall, provided you are not allergic to it, eating Abal-abal is good for three reasons:
Health:

Insects are healthy, nutritious alternative to mainstream staples such as chicken, pork, beef and even fish.

Beetles are among the richest insect sources of protein, according to National Geographic.

100 grams of Abal-abal (or June Beetle) in particular, contains 13.4 g Protein, 1.4 g fat, 2.9 g carbohydrate, 22.6 mg Calcium, and 6 mg Iron.

Environmental:

Insects (as food) emit considerably fewer greenhouse gases as compared to most livestock.
We need not clear lands, cut trees or burn hills for this protein-rich alternative. 

Livelihood:

Harvesting Abal-abal doesn't require equipment allowing anyone to venture into it; especially women and the landless.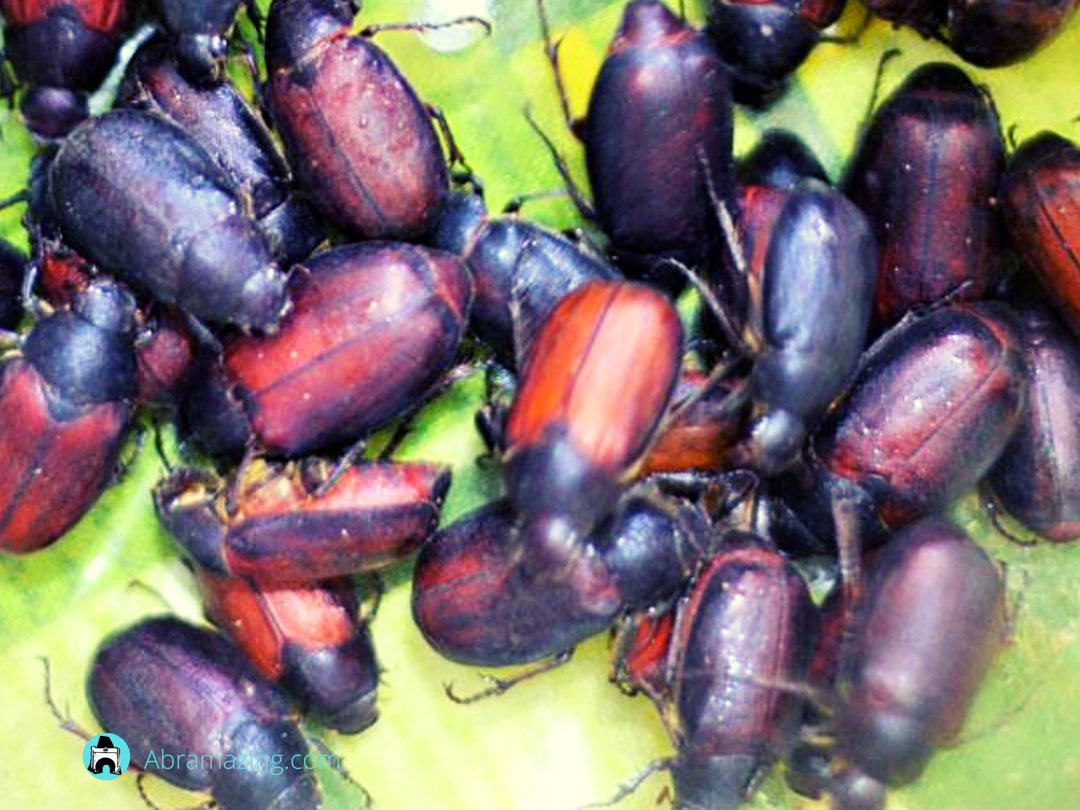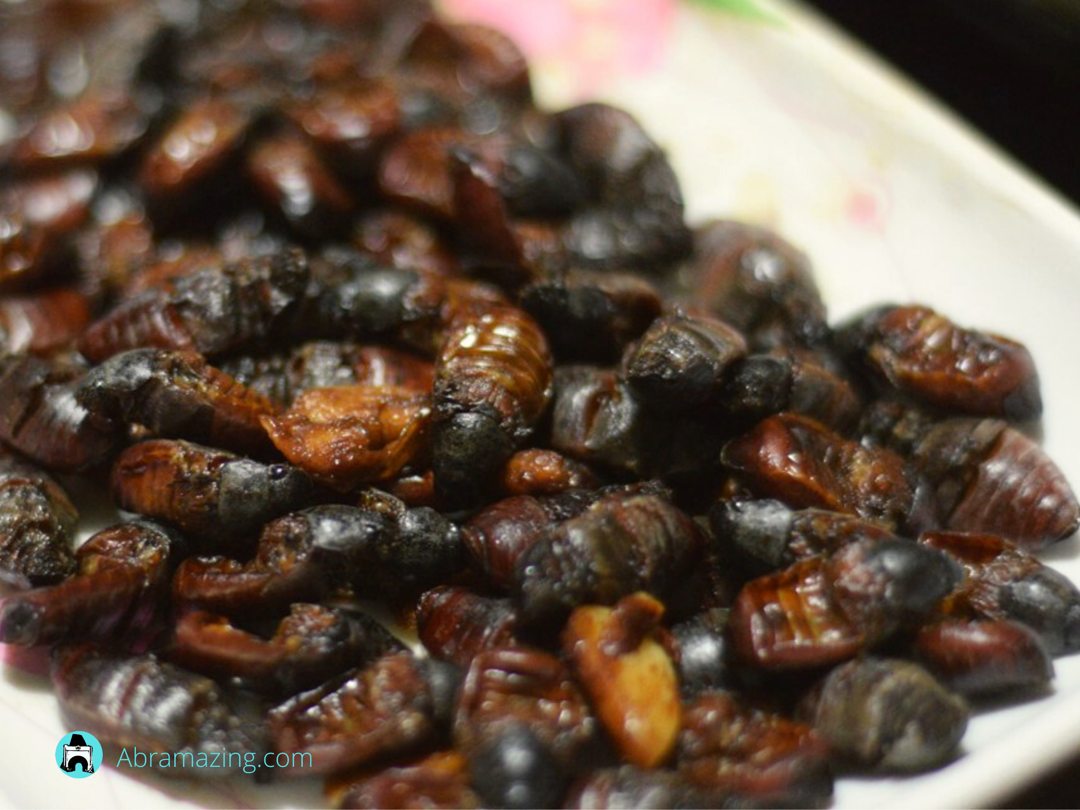 Cooking Preparation

Abal-abal is usually cooked as adobo or paksiw. It is also deep fried by some who prefer the added crunchiness.
But like anything else, you need to work on the live salagubang before you can put it in a pan and over a fire.
Normally, the legs and the wings are removed and discarded. What's left are then washed thoroughly.
Cooking can be as simple as your usual adobo or paksiw dish.
Watch our Paksiw nga Abal-abal or Paksiw na salagubang cooking recipe and instruction.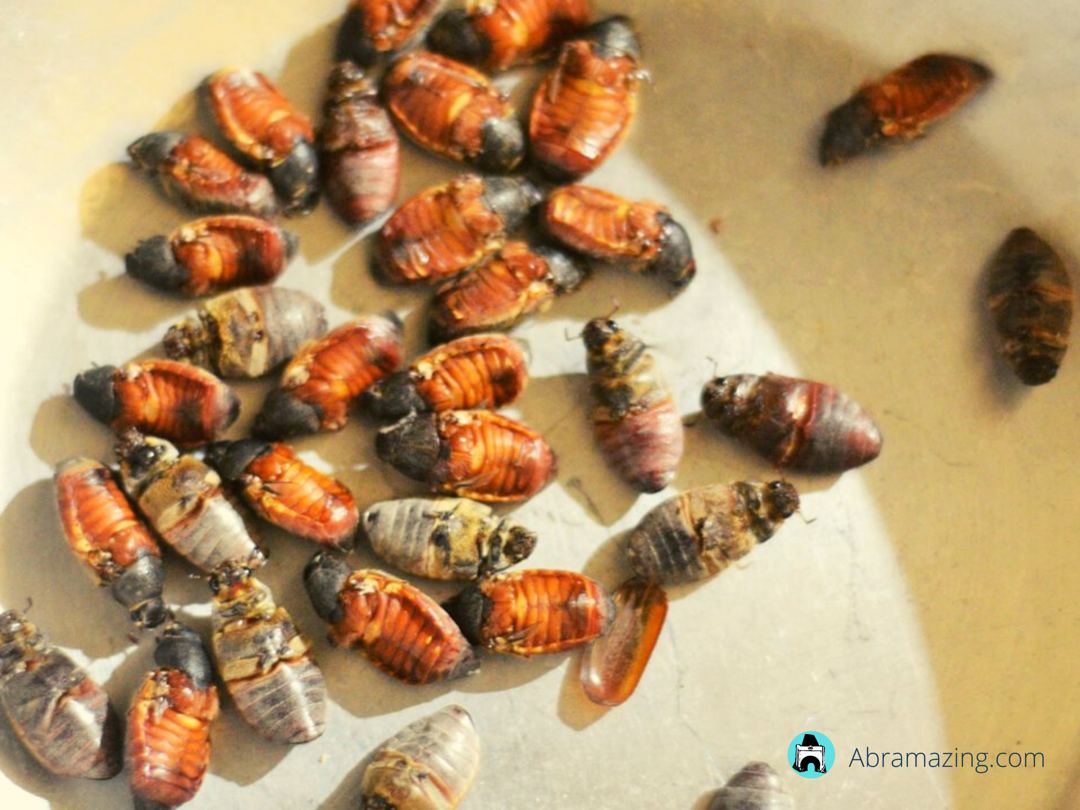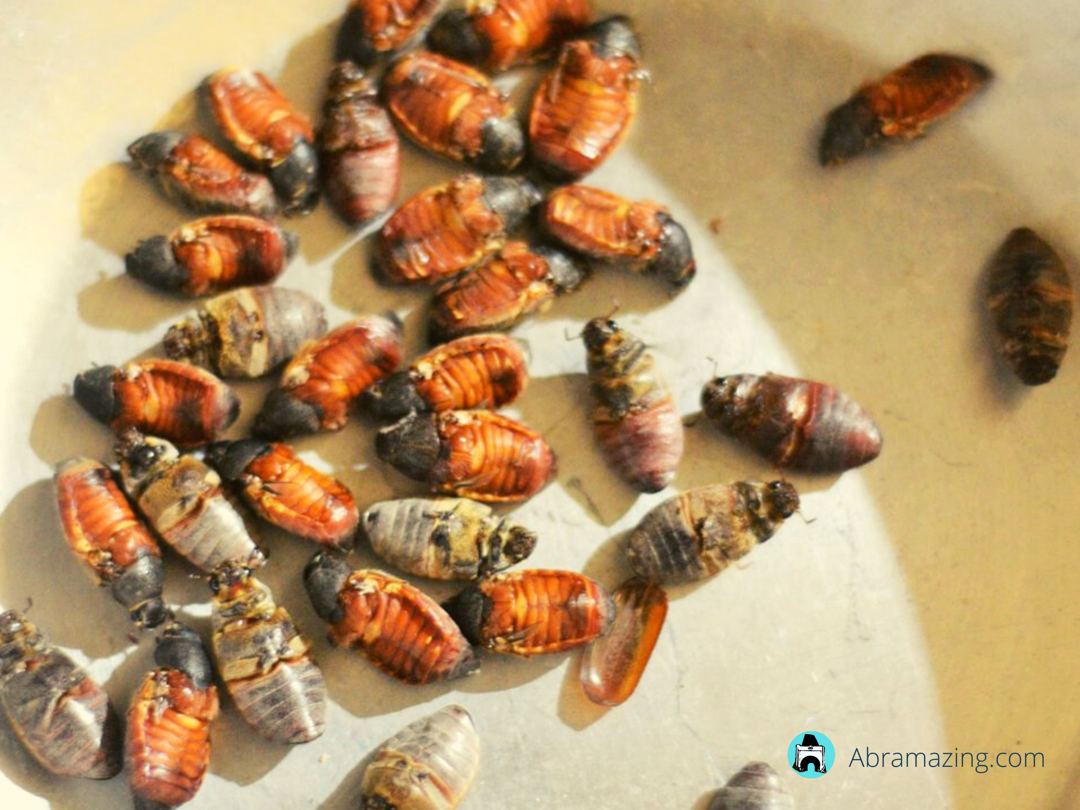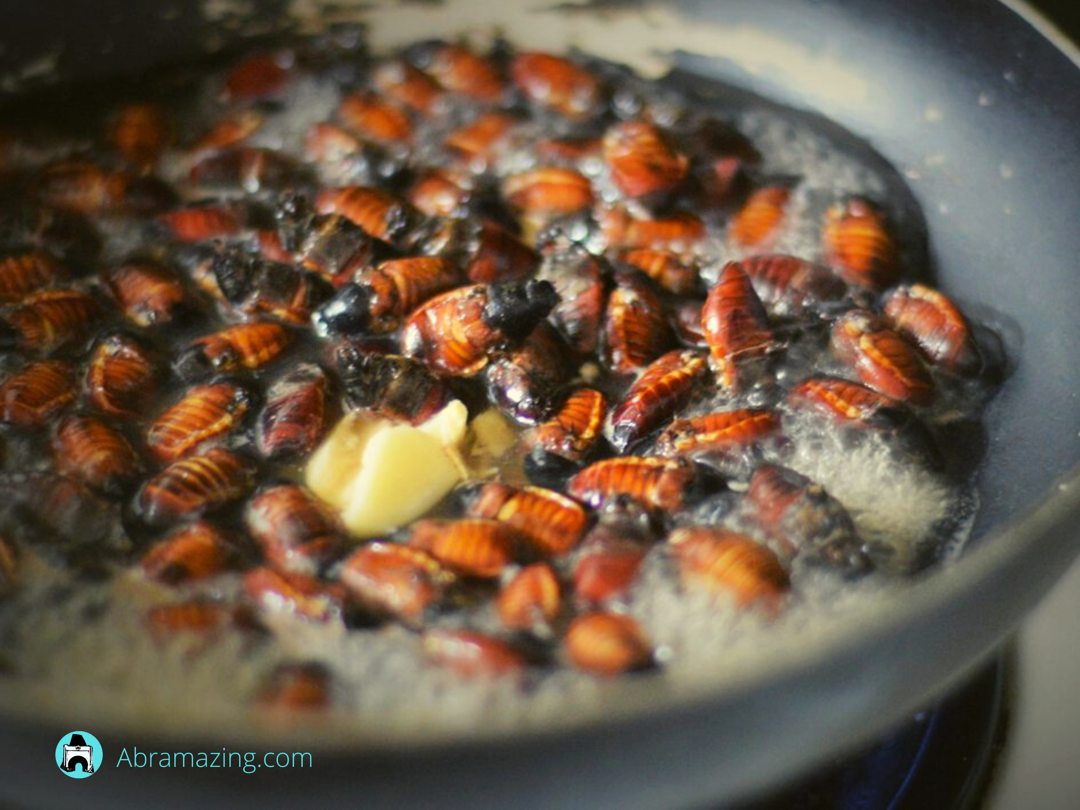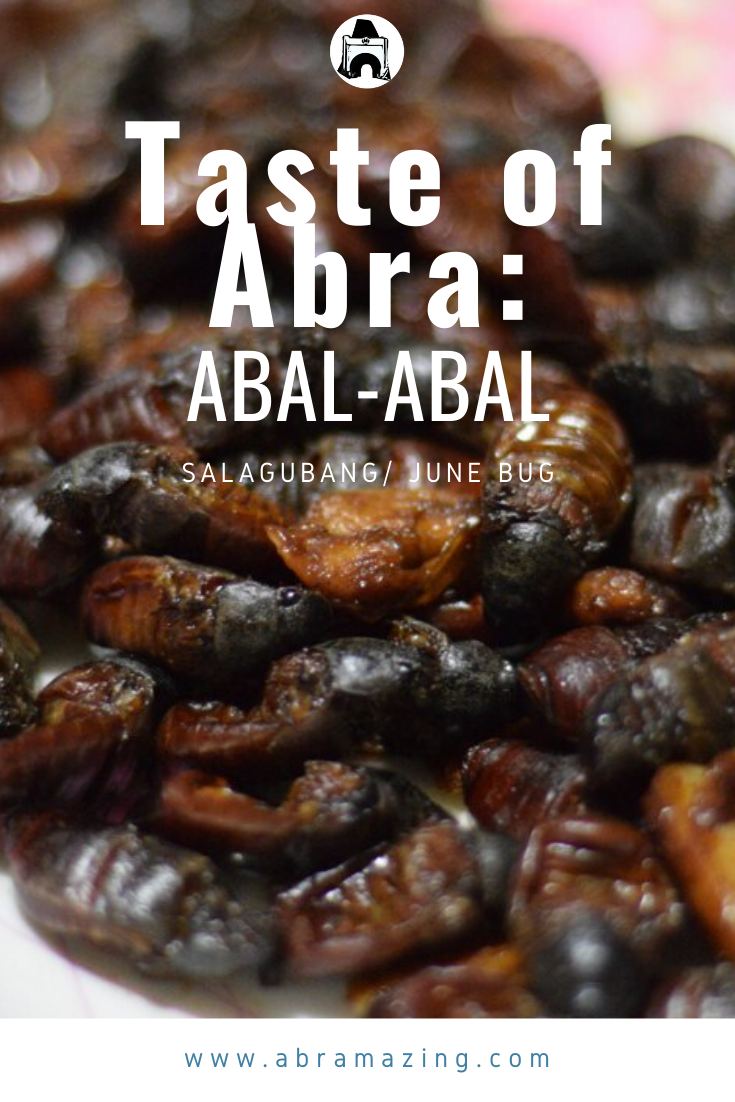 Did you like "Taste of Abra: Abal-abal" ?  If so then please share this page with your friends.
Leave a comment below to let us know what you liked best. 
Thankyou for sharing 🙂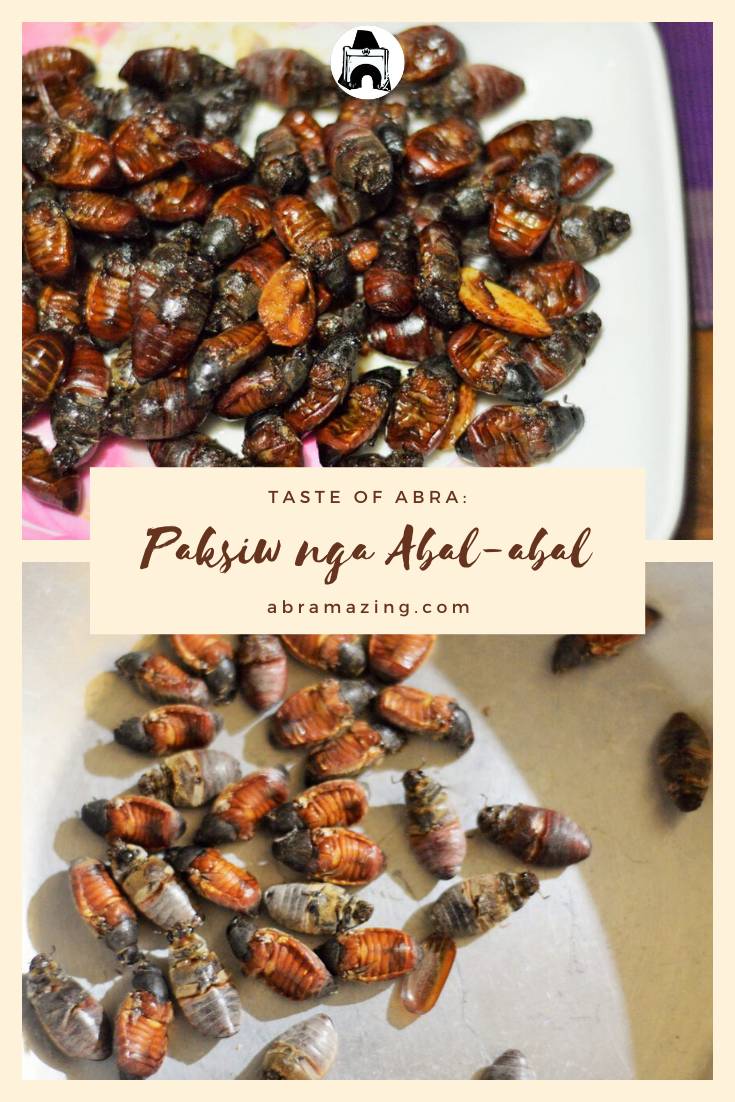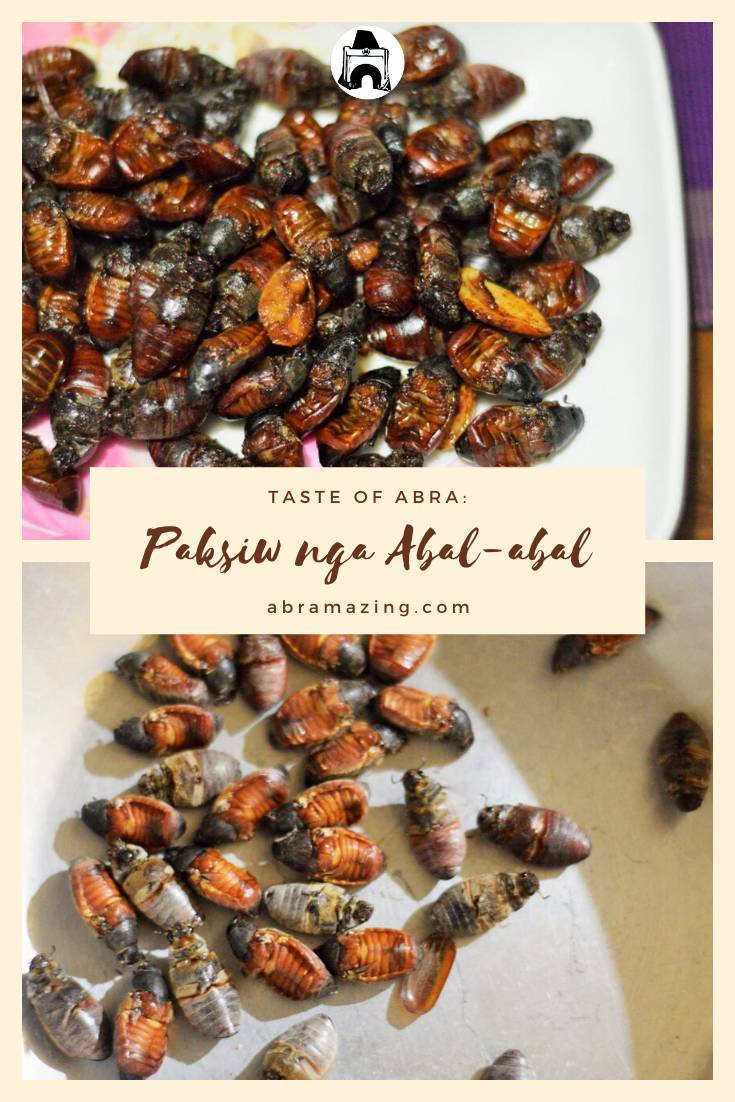 Please Note – All blog post photos on Abramazing.com are of a lower quality to enable faster loading and save you data. If you would like to buy or license higher quality copies of any of the photographs you can email us at abramazing.ph@gmail.com
All photographs and content on this website remain the property of Abramazing.com. Images may not be downloaded, copied, reproduced or used in any way without prior written consent.
Print purchases entitle the purchaser to the ownership of the image but not to the copyrights of the image which still remain with Abramazing.com even after purchase.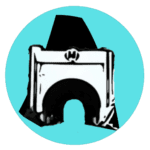 Follow Abramazing on Social Media for more Culture, Heritage, Food and Travel around Abra.
Affiliate Disclaimer: Links on this website may be affiliate links that could result in us receiving compensation when you purchase a product or service from that link. You do not pay any extra fees for these items. This helps us to keep this website going. Thank you for your support.
Disclaimer | Privacy Policy | All Rights Reserved